Our Foundation has had the privilege to be involved with several large projects. Although we categorize major projects mostly by the size of our financial contribution as a Foundation, it is really the impact that we are able to make in the lives of those who need us that make these projects "major" in our hearts. We couldn't do this work without the thousands of employees and volunteers who work tirelessly for our grantee organizations facilitating the initiatives that we help to support. Thank you all for the selfless work that you do.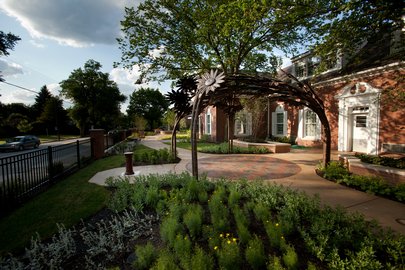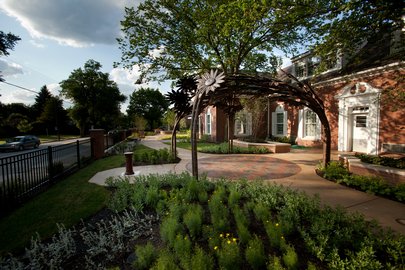 Nimick Family Therapeutic Garden
In 2010 The Children's Institute of Pittsburgh broke ground on a new 10,000-square-foot therapeutic garden funded by a $1 Million gift from our Foundation. The garden benefits young patients and their families and has been a positive addition to Pittsburgh's Squirrel Hill neighborhood.
The Institute utilizes the Nimick garden in several ways ranging from teaching their students about growing flowers and herbs to integrating schoolwork and physical, occupational and speech/language therapies. Parents utilize the garden as a place to unwind with their child(ren) or as a place to re-group and relax privately. We are very proud of this project and have continued to support TCI's many missions and initiatives since this gift.
New Washington Gallery at Fort Ligonier
Fort Ligonier is home to a rare collection of George Washington artifacts, which are currently displayed in the museum. The new gallery will feature the entire collection in one space along with new enhancements that will enlighten visitors of all ages about Washington's early military career and life at the fort. Highlights are his "Remarks", Washington's own hand-written personal account of life at the fort and the skirmish nearby that almost cost him his life. George Washington's personal pistols given to him by the Marquis De Lafayette are also showcased.
Sheldon Calvary Camp
In 2015 SCC embarked on a $3 million capital campaign with several components to improve camp life and to ensure the future of the camp. One of the most pressing projects in the campaign was improved access to Lake Erie through the control of beach erosion and the purchase of new, natural sand for the beach. There are also plans for a amphitheater-style campfire area where children can relax and gather with their friends and counselors. We are very proud to be one of the lead gifts in the campaign. Learn more here.
Carnegie Science Center
In 2017 we announced a grant to create the Nimick Forbesway Foundation Rain Garden at Carnegie Science Center of Pittsburgh. The Rain Garden will serve a multitude of purposes which include absorbing and diverting rainwater runoff and for the demonstration of how greenspace can be both practical and educational while also being beautiful and relaxing. The garden will be located just outside of the STEM Learning Labs and entail sophisticated engineering and native plantings which will create a natural landscape accessible to visitors and the public. The Science Center plans on utilizing green infrastructure to help minimize the amount of water runoff that enters the City's storm sewer system during heavy rains. Learn more about the campaign here.